Innovation Agents
TKI Chemie reaches out to SMEs, start-ups and scale-ups to help connect to knowledge partners for tackling your innovation challenges. We therefore facilitate so called innovation agents who are ready to connect you to the right partner. Below they introduce themselves: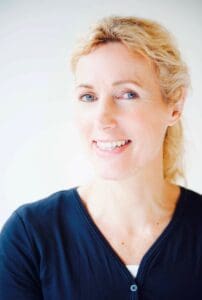 Caroli Buitenhuis | Green Serendipity
Green Serendipity is a consultancy firm focused on bioplastics, bio-based packaging and circular concepts with the focus on sustainable chain innovation. The driving force behind Green Serendipity is Caroli Buitenhuis. Green Serendipity advises in making the right choices regarding the use of renewable materials for packaging and / or products. This addresses the growing need among retailers, brand owners and start-ups, but also the manufacturing industry to gain insight into the possibilities of biobased and circular production and packaging. A clear answer is given to questions such as: which renewable materials are suitable for making or packaging my product, which producers can I approach for this, what about the waste phase, what about the barrier properties or seal possibilities, what are the costs or how can the costs recoup, etc.
Concrete goals, among others:
inform about renewable materials (including chains)
making connections between batches from raw material up to and including waste phase and vv
supervise market introductions biobased innovations in the field of materials
setting up circular concepts based on waste streams / residual materials
setting up and / or guiding innovations in the biobased chain
making retail packaging more sustainable with NL Circular in 2050
Contact Caroli Buitenhuis:
+31 (0)6 24 21 67 33 | info@greenserendipity.nl | www.greenserendipity.nl | www.biobasedpackaging.nl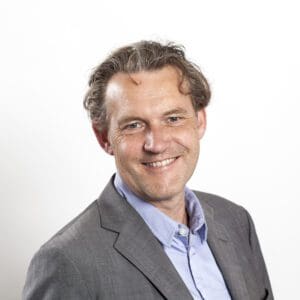 Martin van Dord | NRK
The NRK represents the interests of the rubber and plastics industry (RKI). The turnover in 2018 is € 13.5 billion, with about 900 companies of which 75% are SMEs. Employment is 50,000 and slightly growing. The RKI has been growing for decades with an average of more than 3%. In recent years, growth has double its GDP by 6%. The (indirect and direct) exports amount to more than 65%. More than 12% of the raw material input is plastic recyclate.
The companies supply a wide variety of modules and (end) products for applications in industry, trade, construction, packaging industry and consumer use. Around 400 companies (60% of the turnover) are clustered at the NRK in 19 trade associations. Under the motto "Sustainable Entrepreneurship. Rethink rubber and plastic products! "Since 2000 NRK has given priority to CSR and a healthy climate for the member companies. In our vision, companies and products must contribute to sustainable development and fit into the evolving circular economy, we offer safe and healthy working conditions in which employees can develop and our products offer comfort to the users and contribute to their prosperity and well-being.
As an Industrial Designer, Martin van Dord has over 25 years of experience with entrepreneurship, product development and innovation management of products (telecom, medical, …) and instruments (energy saving and E-learning). In recent years Martin has been working as innovation manager at NRK Rubber & Plastics Industry and DPI Value Center. In addition to the individual guidance of companies, he has a focus on initiating and setting up cluster and chain projects on themes such as recycling, closing the chain, biopolymers & composites. Martin has a broad and deep network in the Dutch polymer chain of raw material, development, processing, use & recycling. Both of industry and knowledge infrastructure and a deep network in the European research institutes in the field of polymers.
Check out the interview with Martin van Dord about the collaboration with @CIRCOnl on the road to a #circular economy.
Contact Martin van Dord:
+31 6 23426593 | vandord@nrk.nl | www.nrk.nl

René Reijtenbagh | Business Angels Connect
Through the service of Business Angels Connect, companies in Chemistry and Agri-food receive feedback on the feasibility of using private investors to find financing for the growth plans of their company. Selected companies are helped to formulate real investors' propositions and introduce them into the investor network through closed meetings and individual transfers. Business Angels Connect offers the sectors training and education in the field of corporate finance and business angels financing in particular.
René Reijtenbagh is advisor and expert in the field of making companies investor ready for introduction to investors, the so-called Business Angels. Together with the entrepeneurs, René checks if a Business Angels Investing is a financing option for the company. René has an extensive network of Business Angels and Business Angels networks in The Netherlands, Germany, Belgium and France.
Contact René Reijtenbagh:
+31 6 289 09 185 | reijtenbagh@businessangelsconnect.nl | www.businessangelsconnect.nl

Laura M'Rabet | Utrecht Science Park Foundation
Facilitating and conducting applied research is my passion. This is what inspires me every day and which makes me enjoy going to work. In 2010, I started as an independent entrepreneur, combining in depth expertise in life sciences, biochemistry and marketing experience. Core business since is building R&D strategies for successful implementation and market introduction.
From 2017, I have been seconded to the Utrecht Science Park Foundation to unlock the unique R&D infrastructure of Utrecht Science Park and to connect parties inside and outside the Utrecht Science Park.
The Utrecht Science Park Life Science & Chemistry is an open innovation lab where public and private organizations come together and in co-creation enable the translation of fundamental research into applications and implement these into everyday life. To make this happen there are with three building blocks 1) facilities and labs, 2) expertise from researchers and 3) helping hands by technicians or students.
Contact Laura M'Rabet:
+31 6 38329272 | Laura.mrabet@utrechtsciencepark.nl | Linkedin profile Laura M'Rabet
Anton Schotman
Profile text will be added shortly.
antonschotman@hotmail.com
Eric van Sprang
Profile text will be added shortly.
Eric.vanSprang@ti-coast.com
Looking for the right finance for your innovation project.
Not an SME? Don't hesitate to contact our programme managers.
Do you want to offer your services as an innovation agent yourself? Contact tkichemie@tkichemie.nl. We are actively looking for innovation agents in the field of Chemistry of Life (e.g. chemical medical technologies)